You might find her hiking, with pockets full of doughnuts: meet Eden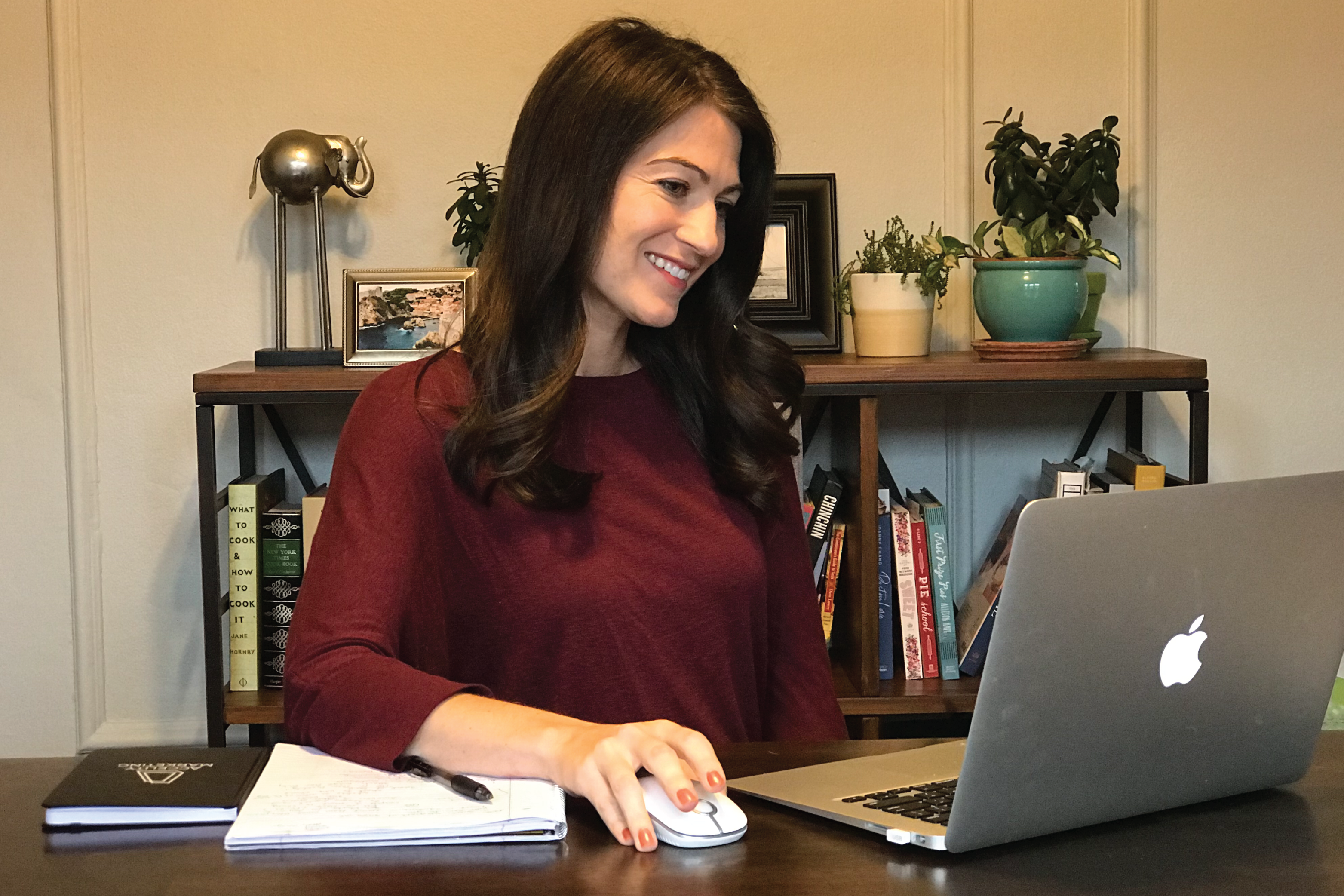 Follow the yellow brick road to meet the wizards behind the curtain at Accelity! We might not practice magic, but we can make content appear in the blink of an eye. In this blog series, we will feature one of our talented team members so you can see what we are all about. This month's star is Eden Kaminski!
If you could have one special power what would it be?
I'd love to be able to freeze or rewind time, just as an observer. There have been so many special moments with my young son that I wish I could replay on a whim. Even with the thousands of photos and videos I've captured, I want to hold onto the emotions within those fleeting experiences forever and relive them every now and again. He has been the absolute greatest joy in my life and I yearn for that power constantly!
If you were mayor for a day, what would you do?
I would launch a citywide volunteering day. I think it's always important to give back. I'd love to see everyone choose a cause that's meaningful to them and spend a day dedicated to sharing their heart. Philanthropic endeavors benefit not only the direct recipients but also give the volunteers warm fuzzies and fuel the cycle to keep paying it forward.
What drew you to Accelity?
As I learned about the company and spoke with a couple of colleagues, I was attracted to what I could learn here and felt my experience would benefit the team as well.  I believed it would be such a mutually beneficial fit, which I am grateful for finding. Coming from Chicago, I didn't expect to find this type of company culture and was pleasantly surprised. Everybody is very talented and dedicated and supports one another. I've already experienced some synergy here and I'm excited to be on board!
What is something you are proud of with your work?
I like helping people, so it is very gratifying when I'm able to take little things off someone else's plate and enable them to focus on something bigger. I get a lot of satisfaction from being responsible and I feel proud when others know they can depend on me.
Who would you switch places with for one day?
Hmm for just one day, I'd likely want to try something I'd never get the chance to do again so I will say: an astronaut who's out on a mission. I love traveling, and I'm not sure I'd otherwise get to outer space in my lifetime. Can you imagine floating around and seeing all of Earth at once? Mind boggling!
What is something you'd want a newcomer to Milwaukee to know?
I'd encourage a newcomer to get off the beaten path a little bit. There's really something for everybody here. I lived here for 8 years before I moved to Chicago for another 8, and now that I'm back I've been finding so many new places I never knew existed—family-friendly bike paths, beautiful parks that you'd never guess were right in the city, various hiking trails, peaceful little lakefront overlooks, not to mention some great eats and unique shops. I appreciate the city so much more this time around now that I've been branching out and exploring different parts of Milwaukee County.
If you were to write a book about your life, what would the title be?
"Allergic to Boredom." I admittedly have a hard time relaxing or sitting still. I'm always looking for the next adventure, and I crave variety. I usually have quite a few running lists of ideas of fun things to do, places to go, restaurants to try and projects to start. I enjoy giving myself a big To-Do list, basically!