Bao, Dogs and Web Dev Excellence: Meet Emily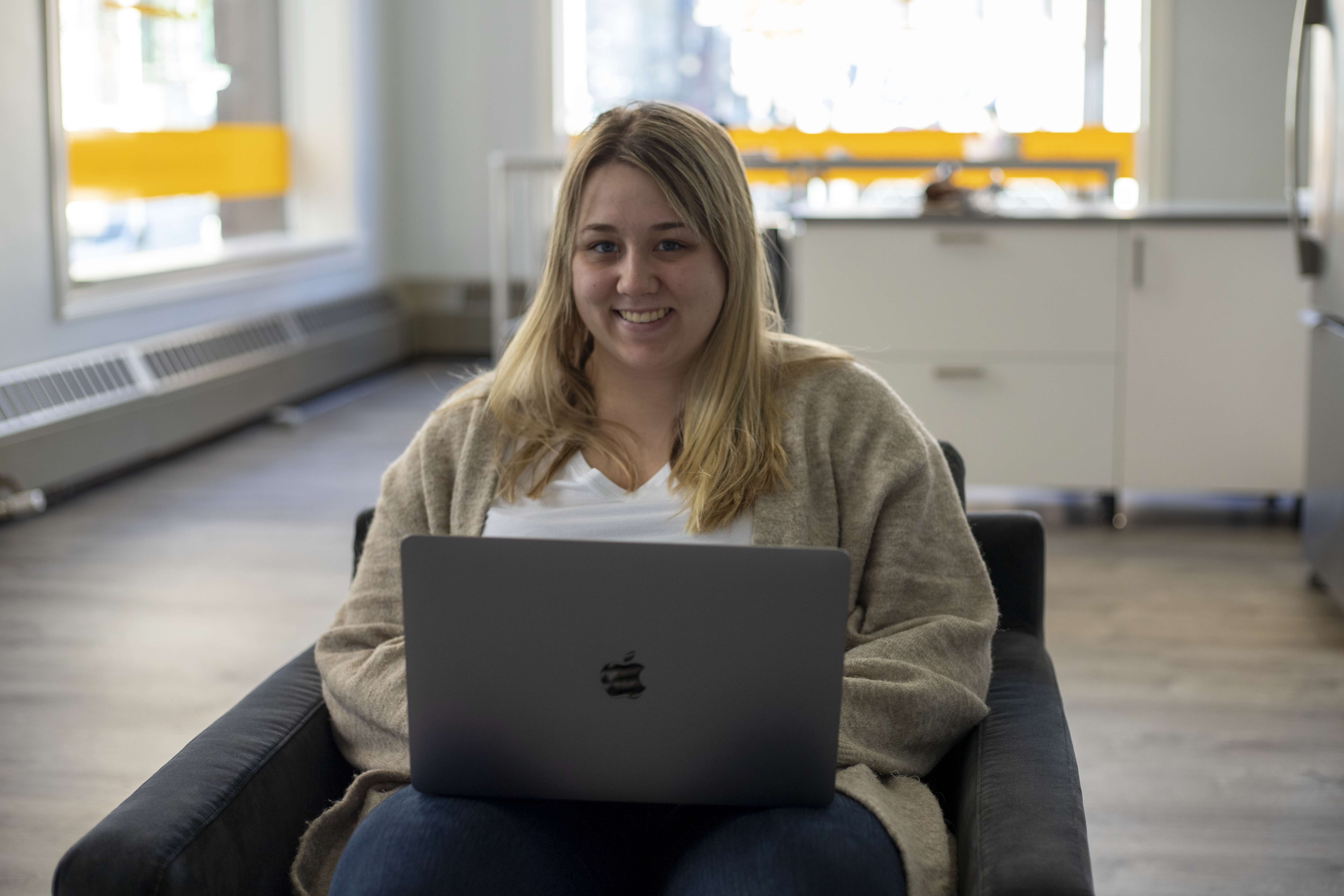 Follow the yellow brick road to meet the wizards behind the curtain at Accelity! We might not practice magic, but we can make content appear in the blink of an eye. In this blog series, we will feature one of our talented team members so you can see what we are all about. This month's star is Emily Bahling!
---
What drew you to Accelity?
I started working for Accelity as a Freelancer during the summer of 2019. While doing freelance work, I realized I enjoyed working for Accelity and was eager to continue. Ultimately, the culture and type of work are what drew me to want to continue working for Accelity full time.
What is something you would like to see in Milwaukee?
I would like to see more Chinese restaurants with authentic Xiao Long Bao, also known as soup dumplings. Every time I visit my brother in NYC, I make sure to visit my favorite places multiple times during my trip. There also might be restaurants in Milwaukee that serve them that I don't know about, sometimes they aren't even on the menu.
What's your secret talent?
My secret talent is catching more fish than my Dad! I don't know how I do it, honestly, it's just luck, but he usually catches bigger fish, so it evens out.
A zombie outbreak just happened in Milwaukee, what is your plan to survive?
If there were a zombie outbreak in Milwaukee, I would head up north to our family cabin in Hayward, WI and chill out there. I wouldn't mind having an excuse to go up there and stay for a while, or forever!
What is something you are proud of with your work?
I am proud of the efficiency and quality I show through my work. I tend to work quickly, and I try to make a habit out of checking over my work before submitting it for review. I usually try to take 5-10 minutes before submitting for review, to make sure I catch any errors so that it makes the review process more efficient.
If you were mayor for a day, what would you do?
If I were a mayor for a day, I would make it mandatory for all workplaces to have at least one dog in their office. I believe that dogs bring so much joy to everyone that it would have a positive impact on the work environment.