From the West Coast to the Third Coast: Meet Michelle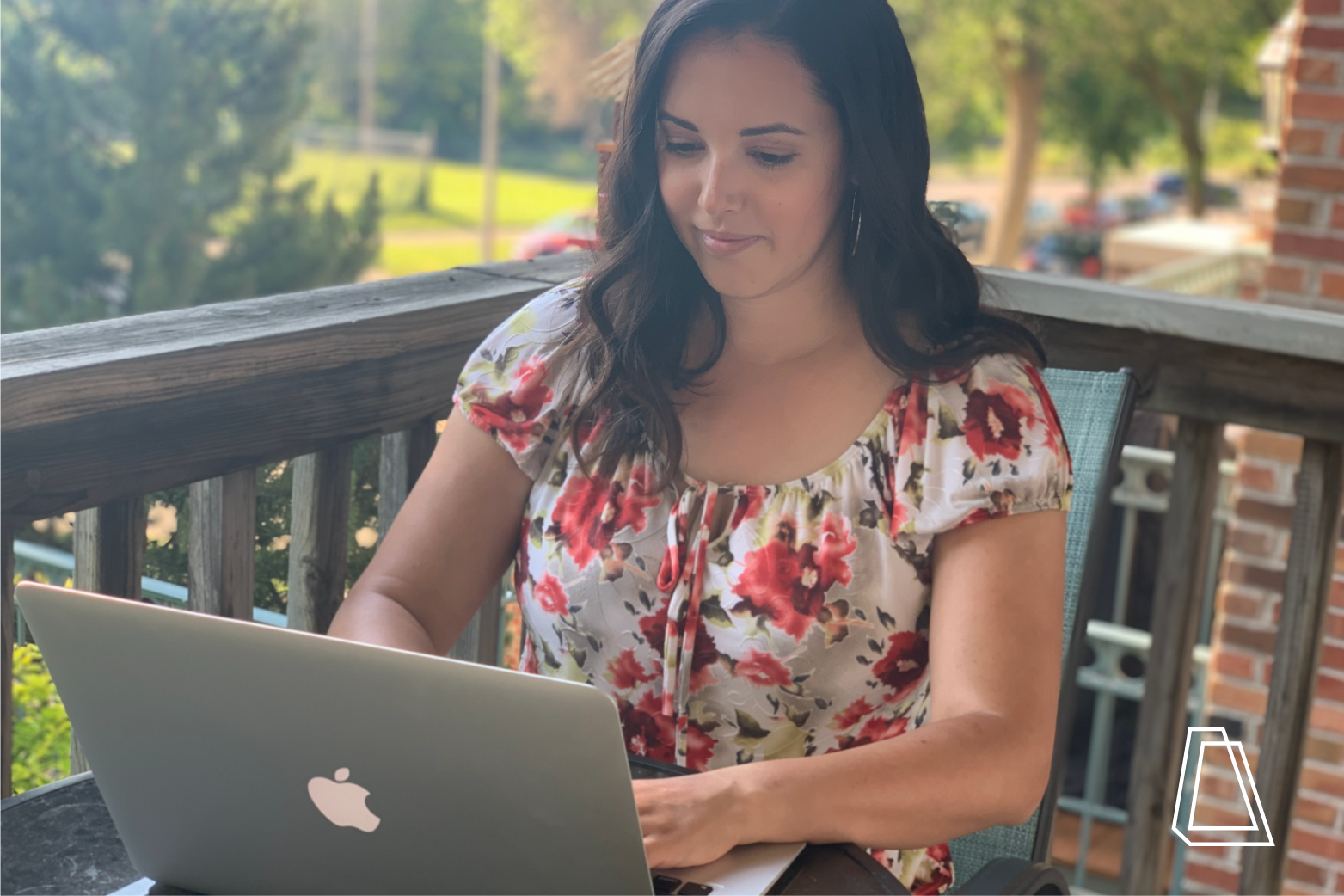 Pull back the curtain to meet the marketing wizards making it happen at Accelity! Our team might not practice magic, but the content we create is pretty magical. In this blog series, we feature each of our talented team members so you can learn more about us. This month's star is Michelle Breen!
What drew you to Accelity?
I wanted to work for a company that had a strong culture around teamwork, and that is a huge selling point for Accelity. It's ironic that my first day at Accelity was also the first day that Accelity transitioned to work-from-home because of the COVID-19 outbreak. While I couldn't connect with my team in-person, or enjoy events like baseball's Opening Day, I immediately felt like I was part of the team. I knew that I had found the right place and the right people. 
What 3 words describe Accelity to you?
Authentic. Hustle. Yellow!
Where would you like to see Accelity in 4 years?
I want to see Accelity grow not only as a B2B SaaS marketing agency but also as an important voice in the Milwaukee business community. One of the things that attracted me to Accelity was its sponsorship of Women's Entrepreneurship Week. I've lived in Milwaukee for three years and love seeing how tight-knit the local business community feels. I can't wait to find more ways to support our friends locally and to help them grow. 
If you were to write a book about your life, what would the title be?
"So It Will Be, Grumble Who Grumble" 
Anne Boleyn wanted it to be her official motto as Queen of England, but Henry VIII felt it was a bit much. I love the story and the attitude so much and I use the quote everywhere. 
What is an attainable life goal you have for yourself in 10 years?
I would like to be in a leadership position (okay, maybe disregard my book title). For the past few years I've been happy to work independently and in the background, but I've become more open to developing leadership skills. I would like to grow professionally to learn how to have an impact, whether that's at a company or within a community organization. 
If you were mayor for a day, what would you do?
I would close down a section of the city to traffic so that no cars are allowed. I haven't had a car in four years and I love it. I live on the Lower East Side, and we have excellent public transit and wonderful views for a walk. When I lived in Boston they closed one of the busiest thoroughfares, Newbury Street, to cars for the weekend and it was so nice to shop, dine and walk the street without interference. 
A zombie outbreak just happened in Milwaukee, what is your plan to survive?
My parents and brother are in California, and we've decided on Denver as a meeting point should such an occasion arise. So, I'd start walking west until I found them.