5 Tips To Effectively Run and Manage Multiple Social Media Accounts for Your Business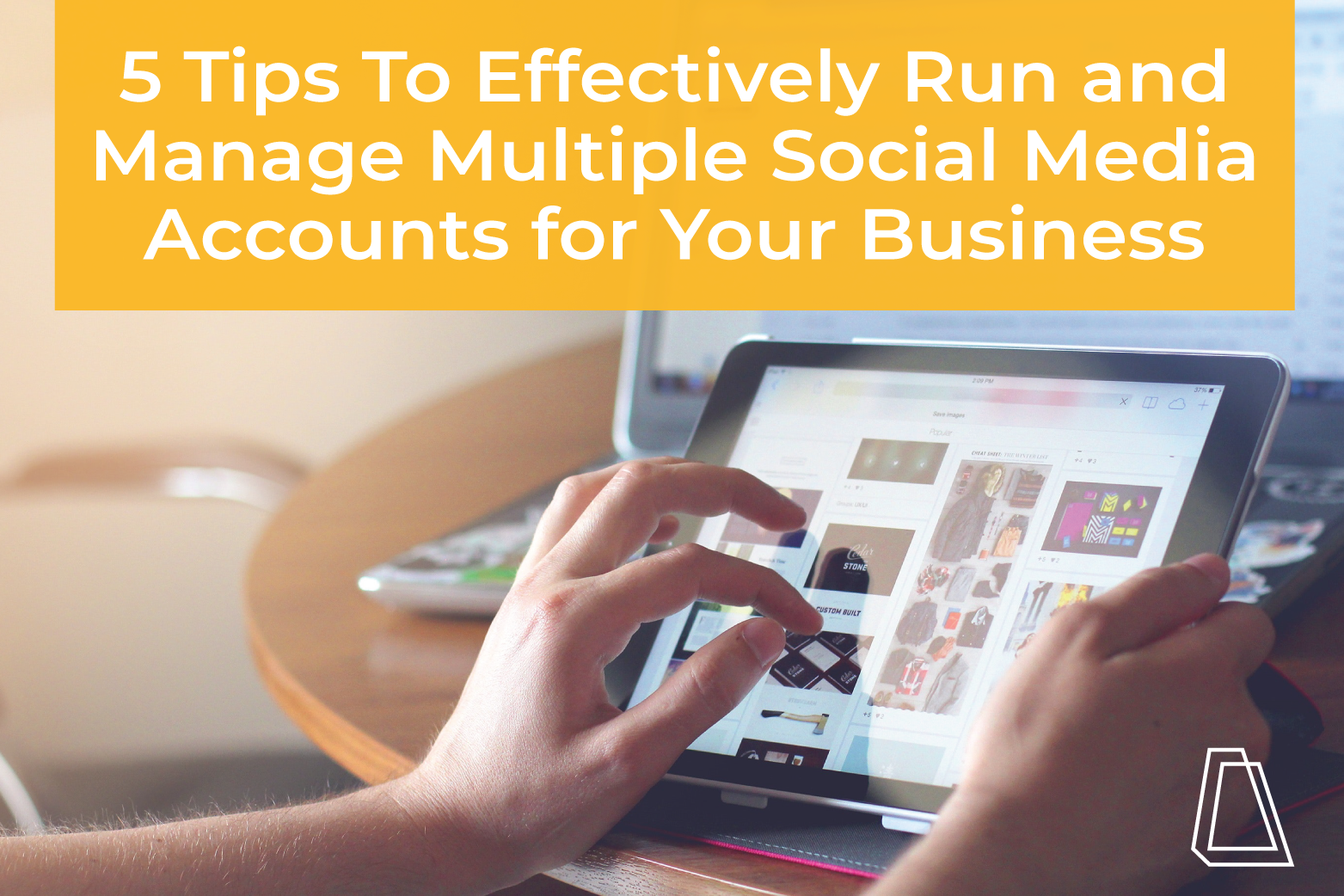 Many companies try to juggle managing multiple social media accounts with little to no plan or strategy on how to effectively execute their vision. This article will explore 5 tips that I have come up with after managing multiple social media accounts for a B2B marketing company.
1. Document your social media strategy
Creating a social media strategy is the first step in effectively managing social media for your business. Creating a strategy will help you establish goals for different platforms and ensure that everything (and everyone) is in sync. When you skip this step, many companies find it hard to ensure brand consistency across all platforms, which ultimately hurts your metrics. Keeping a document with metrics measured, goals, style guides, and more will give you something to guide you at all times through the process.
Weekly calendars might just seem like something that is going to take up your time, but when used correctly, they will end up saving you more time than it took to create one.
Creating a calendar will allow you to have direction every day. Having a calendar helps you with creating a schedule for your posts, as well as giving you a reminder to complete other tasks that need to be done before you post (like designing images, or updating an external link). You should use this to compile all your thoughts in one place, which will make it easier for yourself or your social team.
3. Strategically choose the platforms you post on
Contrary to many people's beliefs, you don't need to be on every social network. There are so many social media platforms out there nowadays that it's next to impossible to decide which you're going to have a presence on. If you correctly choose the platforms that are most suited for your needs, you could find social media is a great tool for you.
For most businesses, the best way to do this is to choose the platforms that will best achieve your organization's goals. You should base these on where your target market can be found (use this template to define your ideal audience), industry trends, and where you are currently getting traffic. Most businesses should be using LinkedIn, as it's quickly becoming the number one platform for business, but after that the analytics will tell all. If you have no analytics the best way to approach this is to find where competitors are and start there.
4. Automate Your Posting
Automating posts is a lifesaver. Instead of waiting for the exact second that you planned on posting, going into the platform, writing copy, then posting, you can do all of that at one time. When automating your posting, you can write the copy, upload the image, choose what day and time to post and then when that day/time arrives it will post automatically for you.
Another perk of automating your posts is that usually, you're able to schedule many at a time. This will allow you to schedule a whole week or even month's worth of post so that you don't forget about them! Some of the best scheduling software includes Buffer Publish, HubSpot, and Hootsuite.
5. Monitor Activity
Monitoring your social media analytics is the most overlooked aspect of this process. Many companies post daily, get a decent amount of likes and engagements, but never exactly know where they are coming from or how they can capitalize on them.
The end goal of your social media posts should be to get new contacts, which then turns into potential clients. Monitoring your activity can give you tons of insights: who is looking at your posts, what time is the best to post, where your posts are located and so on. Take note of these things over time and then, once you have enough data, analyze it to see how you can create content that best reaches these people.
Following these 5 tips will not only increase your company's presence on social media, but it will also be a great source for lead generation. Today is the age of social, and if your B2B company isn't fully utilizing its benefits, you will never reap the rewards.