What Does Good Marketing Cost a B2B SaaS Company?
CEOs and CMOs ask us this question all the time: "How much should I spend on marketing?" And the answer is… it depends. 
Honestly, you can run a marketing program with no budget, but you get what you pay for. On the other hand—regardless of whether you have money—you have to be willing to put in the time to be successful with your marketing efforts.
That said, many earlier-stage companies spend thousands of dollars (or more) on marketing strategies that don't produce results. It's easy to get bogged down on everything you're told you "need to do right now." In the end, it comes down to having a plan that fits your growth stage and overall goals.
But really, how much should B2B SaaS companies spend on marketing overall?
While the average total marketing budget is between 5–12% of total revenue, how much you should invest in marketing your B2B SaaS company is entirely dependent on the present stage of your organization. Therefore, the best way to look at your monetary investment is as a percentage of your company's revenue.
I'm a startup.
Depending on what funding route you took, you may not have much to allocate toward marketing efforts, but it's crucial to establish a solid foundation for future company growth.
While you're ramping up sales to afford more marketing, plan to invest around 10–20% of gross revenue on marketing. It's during this foundational time that you'll want to build brand awareness and start engaging early adopters.
Take your budget further with these low-cost strategies—and read on for common marketing strategies that are a waste of money for startups.
I'm a scaling business.
Maybe you have a single marketing person on your team and/or an agency you work with. Your foundation is a little more solid, but you're still working on building your efforts.
It makes sense to continue investing 10–15% of gross revenue on marketing if you're in this growth stage. Since you already have a solid marketing foundation, each investment you make will help take your efforts that much further. 
When establishing your marketing budget, always remember to set SMART goals to align the budget with your key performance indicators (KPIs). Evaluate whether or not your marketing channels align with business objectives and bring in the leads you need, and make sure you understand your cost per customer.
I'm an established company.
Now that you've been in business for a little while and have initial brand equity, you don't need to allocate such a large portion of your revenue towards marketing.
Although marketing efforts are still imperative, your company is likely bringing in more revenue and can safely scale your marketing budget back to 5–10% of gross income.
You likely have existing marketing and sales collateral that is working for you. At this stage, you can optimize and promote what is working and tweak or 'sunset' what isn't.
How much to spend on brand strategy ($5,000—$80,000+)
There's a lot to do when you're getting started with your organization's marketing. The worst thing you can do is try to do everything. Instead, focus on the activities that will produce results and nail those efforts. Then, as you and your team grow, you can invest in more and more strategic marketing initiatives.
I'm a startup: $5,000–$10,000
Branding is the number one thing we see startups get fixated on (or distracted by) when they're first getting started. Of course, you may want help creating a cool name and even a fancy logo, but before you know it, you've spent $5,000 on branding and haven't even solidified what you're selling.
Especially when you're just starting, this isn't a priority line item. Instead, hire a low-cost freelance designer from Fiverr or Upwork to get a quick and dirty logo to start. 
I'm a scaling business: $10,000–$30,000
A common occurrence for scaling companies is identifying a new market they want to go after or adding product lines. Similarly, as the startup matures to scale up, the original brand may not align anymore. Usually, a rebrand happens at this stage to evaluate the future company growth. 
With these things in mind, as the business grows, so should the strategy for brand growth and reach. You can accomplish this by bringing in a strategic brand advisor and other team members to help you audit your existing brand. This process will help you improve what's working and what isn't so your message resonates with your ideal audience. 
I'm an established company: $30,000–$80,000
The only true constant in (a company's) life is change. Even established companies need a new or repositioned brand. Maybe the market has changed and you want to connect with a new audience. You might want to set your company apart from competitors, stay current, reflect new goals/offers/products, and so on. 
At this stage, you most likely are looking to hire someone full-time to work on this for you. This person may also want to bounce ideas off of an external agency to consult and execute. This isn't always necessary, and depends on your goals and how you hope to accomplish them best. 
Additionally, by bringing on someone in-house, they can more intimately understand the company goals and objectives. At this stage, the in-house resource can truly provide a comprehensive overview of what is needed to continue building the business brand in the future.
How much to spend on a website launch or relaunch ($10,000–$100,000+)
For companies of all sizes
Websites are, and always will be, a beast. They're often in an indefinite cycle of edits and improvements. Thus, when you're getting started or amid a rebrand, don't get obsessed with perfection—you won't achieve it.
Instead, decide on your minimum viable product (MVP) and go from there. What information does your audience need to see on your website? There are a multitude of free and inexpensive resources you can utilize to get started. 
Get your MVP pages to 85% satisfaction and roll them out. Then, go back and update what you can as you're able. Continue to upgrade these pages and your site in general as it makes sense to do so; this shouldn't be a priority early in your organization's journey. Instead, focus on activities that will bring in leads and customers.
It will likely make sense to work with a professional digital marketing firm to overhaul an entire website when you're more established. But, again, look for a firm with a track record of completing projects on time and within budget. Website projects are notorious for going over in both areas, and a great firm will be open upfront about realistic timelines.
How much to spend on social media marketing ($72,000–$126,000/year)
I'm a startup: $1,000–$6000/year
It's easy to get overwhelmed by social media. This may be because there are so many platforms with different best practices and strategies. The best way to master all the social media platforms is to not worry about all of them!
Think about your buyer personas and the platforms they spend their time on. Start by narrowing down your presence to only platforms your audience is on.hen, you can parse it down further to the top one or two platforms.
Next, take those top platform sites and crush them with consistency! You can use tools like Buffer, Hootsuite, or HubSpot to schedule posts so that you only need to put the effort in upfront. 
You can create solid, quality content, or outsource this on the cheap. For example, consider a small investment in a social-savvy intern who can stay on top of trends to help give you more of an edge (and time back in your day).
Are you looking to get started on social media? This ebook is a great place to get started.
I'm a scaling business: $5,000–$72,000/year
It's usually here that we see a lot of overworked one-person marketing teams with tons of great ideas and not enough time in the day to execute them all. Scaleups might consider hiring an intern to assist with social media management part-time or eventually find additional full-time resources. 
Split the difference by finding a quality agency that can create and share strong social content for you. Some agencies manage brand presence; some don't. To learn more about when to know to outsource, check out this resource.
I'm an established company: $72,000–$126,000/year
Established brands more than likely need a full-time person managing social. These people should understand the brand voice and be engaging on the platforms with their audience. A notable, big brand that does this well is the Wendy's account on Twitter. 
Avoid using automated responders on your social sites. Some brands have chosen to use them, which can be efficient and less expensive—however, the harm it does your brand is not worth it, as it makesyou look inauthentic.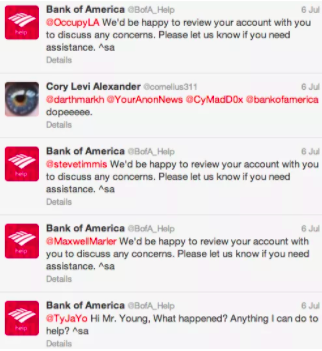 Some established companies may pull in agencies to help create content for their platforms or have internal content creation resources for help. Regardless of what you decide, consistency and regular interaction with the audience will help your platform and brand to grow.
What to spend on lead generation (varies widely)
I'm a startup.
Lead generation doesn't need to be complicated—and this should be a top focus for cash-strapped startups. You need revenue, which means sales and customers. When you're getting started with lead generation, you can do this at a very low cost. 
Manually develop a top prospect list, "stalk" them yourself on social media to connect and build relationships, share valuable insights and get some early users.
Looking for more quick tactics to hit the ground running. Connect with our CEO, Jackie Hermes.
I'm a scaling business.
As your budget expands, you can start introducing Google, social ads and other strategies to scale your lead gen efforts. These allow you to reach a large audience who may not be exposed to your brand otherwise.
There are stages to marketing, just as there are stages to company growth. Depending on where you're at in your startup journey, you should invest at different levels.
I'm an established company.
At this stage, most lead generation for established companies have a strategic, multi-channel approach, and it's essential to vet these incoming leads thoroughly. It's not about trying to drive quantity—you likely have the numbers. Instead, it's about finding the best leads and reproducing those results over and over again. 
Having the proper reporting foundations matter. An established company should see where their leads are coming from and where their best leads are coming from. It's all about refining and iterating over time.
What's the right digital marketing investment for your B2B SaaS company?
While this article gave you some insights into what you can expect to spend on digital marketing, every business is different. Consulting with a B2B SaaS digital marketing agency can help you get a better idea of what you need and how much to invest. 
Reach out to our SaaS marketing and sales agency. We know marketing can be a significant investment for SaaS startups and scaleups, and we're happy to talk you through it!